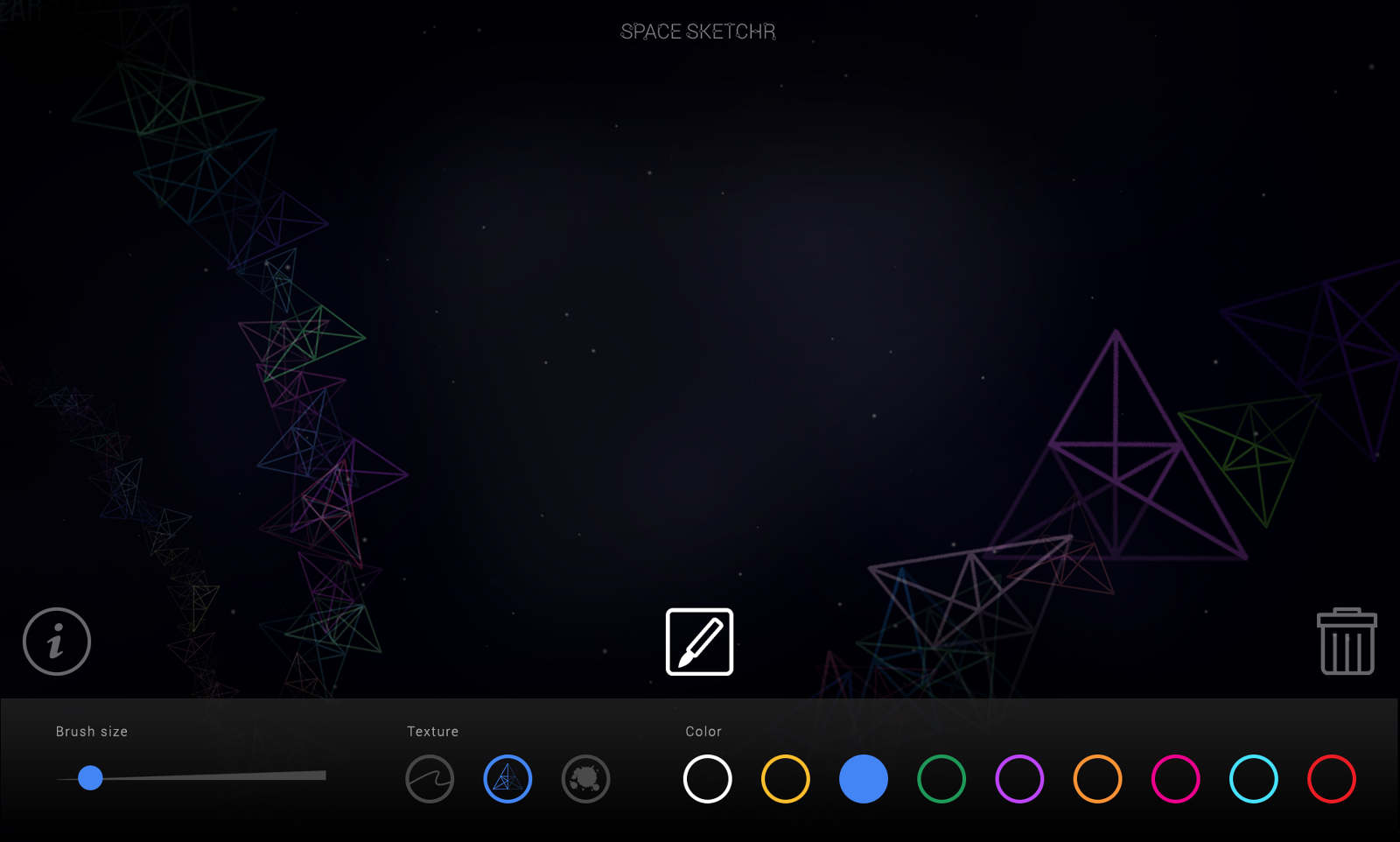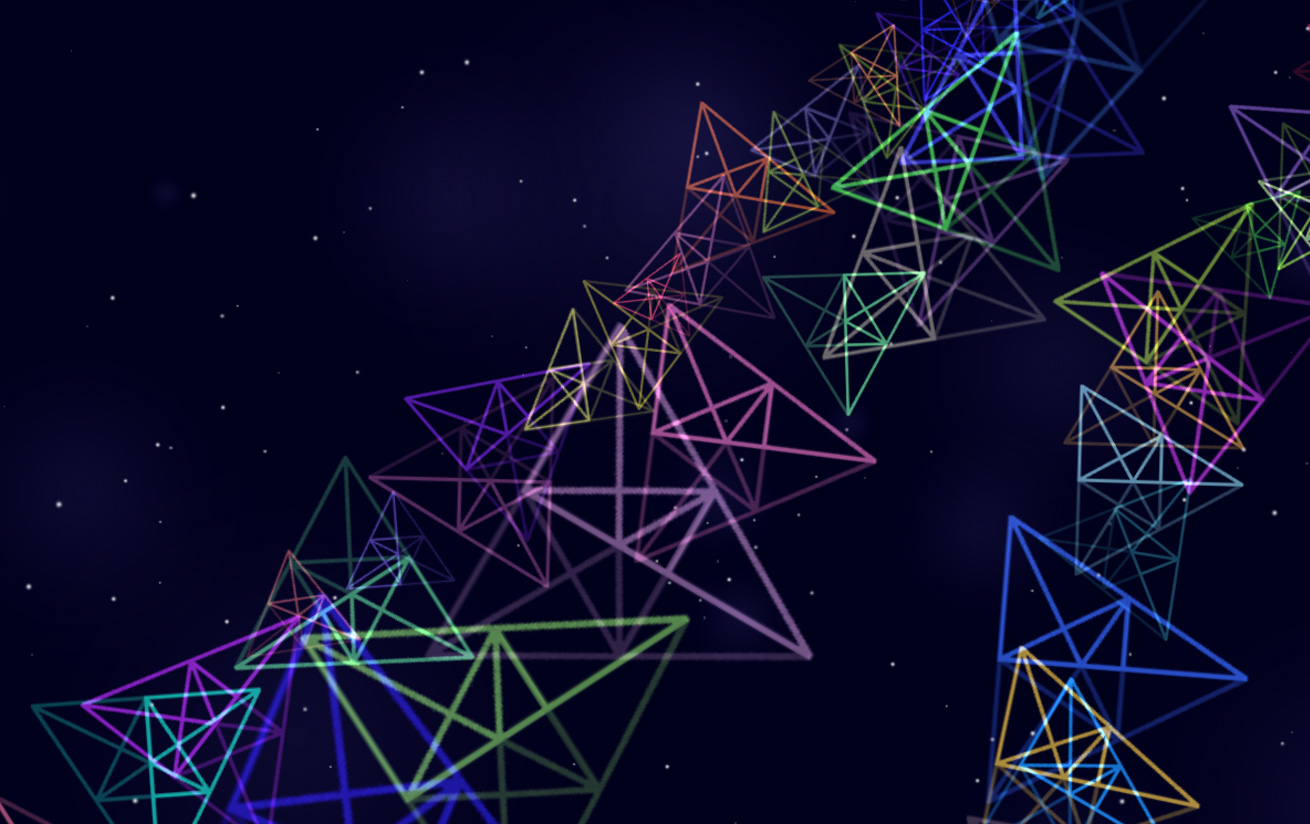 Roles:
Lead UI / UX designer and developer.
Created and implemented customized brushes for documentation images.
Co-directed video production and composed original soundtrack.
Wrote open source documentation featured on Android Experiments.
About:
Originally created as a curious prototype to draw connections between two points within a given space, Space Sketchr allows a user to create illustrations that have virtual dimensions that you can walk around and view from any angle. Imagine a new kind of sculpture or drawing with a timeline in space.

Users can select a brush stroke, color, and thickness, and draw on the Project Tango screen while moving (walking) around in space, anchoring their sketches to specific points in the area, creating virtual sculptures, or shapes tied to locations in 3d space.

A new dimension of applications is on the verge of being discovered. This demo is intended to inspire creativity through technology on the Project Tango platform.